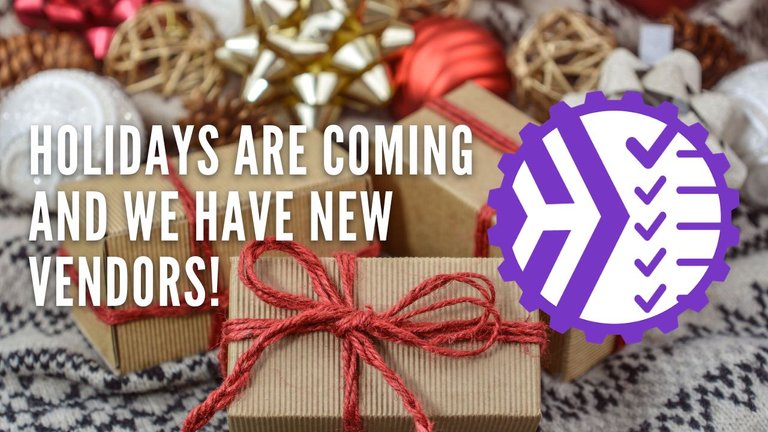 Perfect timing for our latest vendor to come onboard the Hivelist Store. @madame-cyntaia is now onboard with some awesome handmade jewelry that can make the perfect gift for a loved on this holiday season! AuxArc Jewelry has been posting a ton of items to the store, which you can visit their store directly here!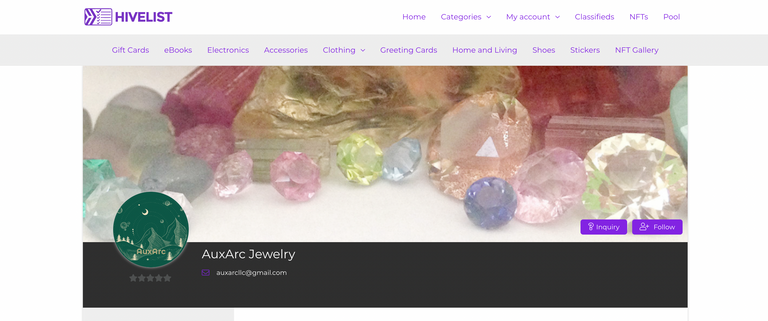 This Is Why We Are Here!
The entire purpose of Hivelist is to help people using the Hive blockchain start their own ecommerce businesses without having to build their own websites, and operate outside the traditional financial and banking industry by selling their products for cryptocurrency.
We love seeing vendors like @madame-cyntaia start their businesses with us! So now we need the community to support these great vendors by purchasing their products for themselves or for friends and family!
It's Holiday Time!
Consider shopping the Hivelist Store first for your holiday gifts and supporting our little blockchain e-commerce community!
Do you have designs or products you want to put up for sale and earn crypto?

Come and take a look at becoming a vendor on our store! We pay in HBD for all of your sales and commission! We handle all payments and exchanges so you don't have to worry about all of that! Sell your own products or submit your designs to our print on demand service!
If you are interested in starting your own ecommerce business in the crypto world, then click here to learn more about becoming a Hivelist Store vendor!
Don't forget, we have Hivelist Store gift cards!!!

Need to get a special gift for someone, but don't know what to get them? Have you tried introducing someone to the crypto currency world, but want to make it an easy introduction, then try out one of our in store gift cards! You can purchase them with any number of our accepted cryptocurrencies!
https://hivelist.store/product-category/gift-cards/
Want to make some extra HBD? Become and Affiliate!

Come and sign up to be an affiliate and get paid monthly for any sales you refer to the store! Affiliate commissions are 5% of the profit from any sale! Get started as a Hivelist Store Affiliate Partner today!
Keep calm and Hive on!
https://hivelist.io - main info site
https://hivelist.org - blockchain classifieds/NFTs/DEFI Pool
https://hivelist.store - multi-vendor e-commerce retail store and professional services marketplace
Vote for @hivelist.witness on Tribaldex