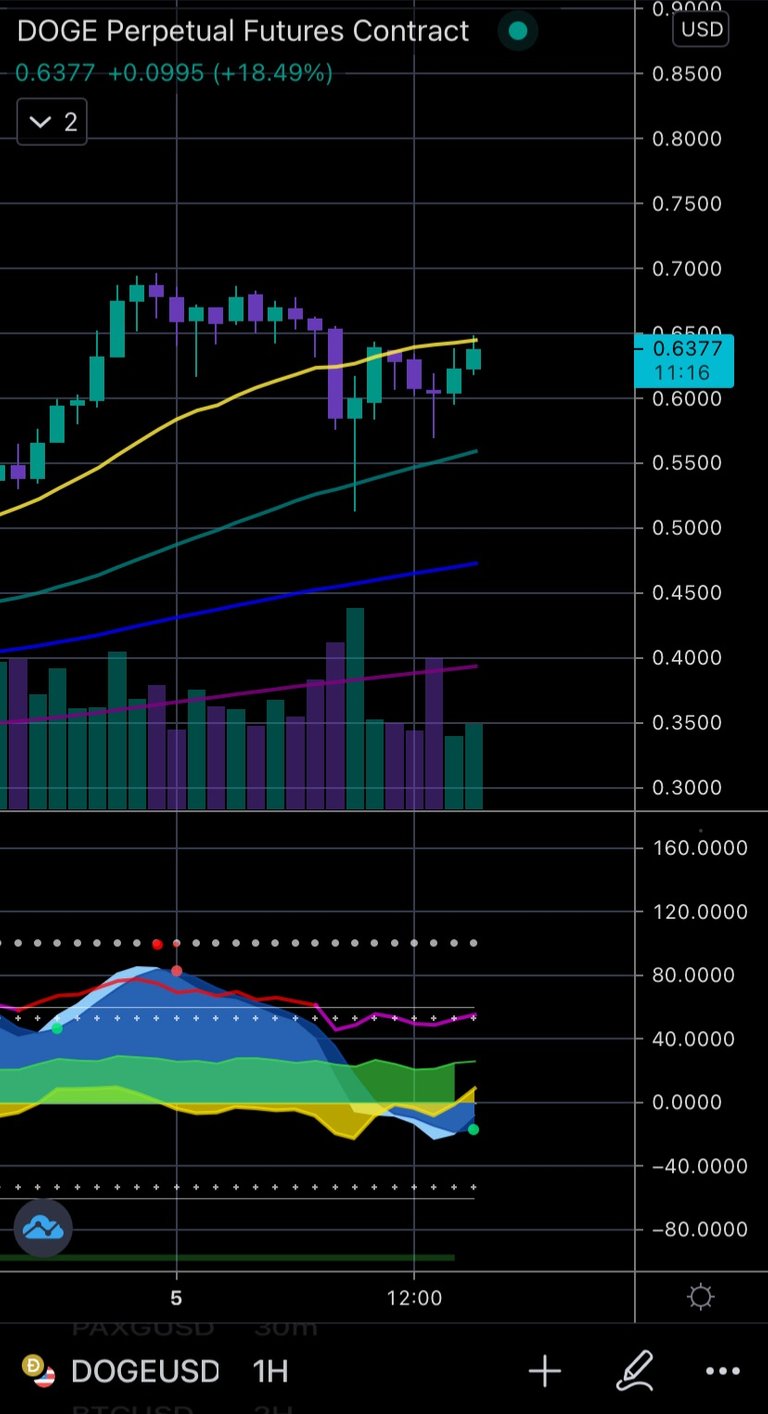 So yesterday was fun, something told me to start looking at the DOGE charts and was glad I did when I did. Yesterday I got in at .54 and got out at .68 for a nice profit. And man, I got out at the right time! Because back down the DOGE came, such drop! Lol!
So I waited until it found a nice floor and market cipher flashed a green dot on the momentum wave on the 1 Hour and the 30 Min charts so I decided to jump back in and got in around .635 when I was able to confirm that double bottom that it formed.
So let's see what happens!
Maybe Papa Elon and Much Pump DOGE and we can all make such profits!
Happy trading and don't get Rekt!
https://coin-logic.com
https://hivehustlers.io/@coinlogic.online
https://leofinance.io/@coinlogic.online