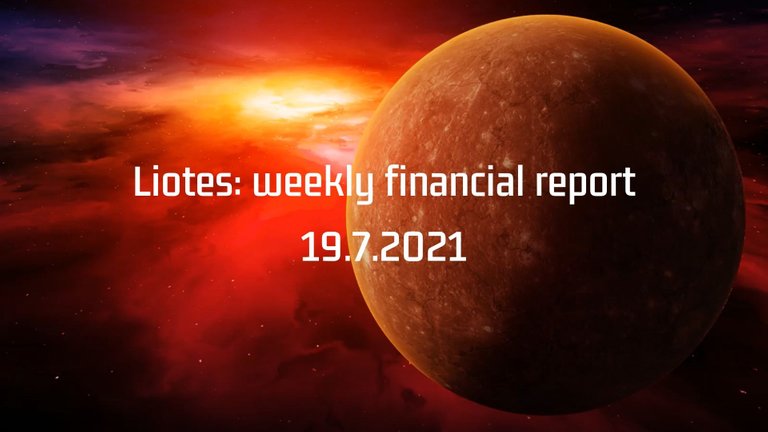 We are very happy to see that quite a significant amount of LENM have been bought on the market this week. We are very thankful for the trust put in this project and in us!
When LENM are sold, everybody profits
Because of it's organization and design, every sale of LENM tokens increases the liotes.fund. 100% of the income from sales is sent to liotes.fund and powered up. This hive power is then delegated to generate dividends. We are delegating at the moment to @leo.voter, @liotes.voter, @ctpsb and also to dlease. The more hive power we can delegate, the more income this will generate. This income will then profit all the holders of LENM and LEN tokens.
50% of this income is used to develop the secondary income sources like LEO, CTP, VIBES... 25% of this income is used to increase the fund and 25% is used to burn tokens.
This whole machine is slow to move but it will take more and more momentum and we are looking forward to seeing where we will stand in a couple of months.
What is notable for this project is that every LENM in circulation is actually backed with Hive Power.
A good week in spite of little activity
As you know @ph1102 and myself are both on vacation and we really spend very little time working on Liotes. In spite of that, we see all our funds increasing. Certainly they increase less fast than when we create regular posts but all the same... they grow.
Check-out the numbers of this week: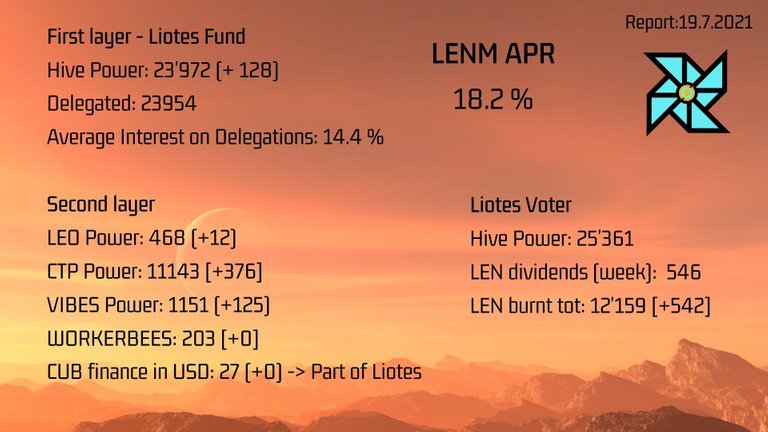 Liotes
A project run by @ph1102 and @achim03
Resources