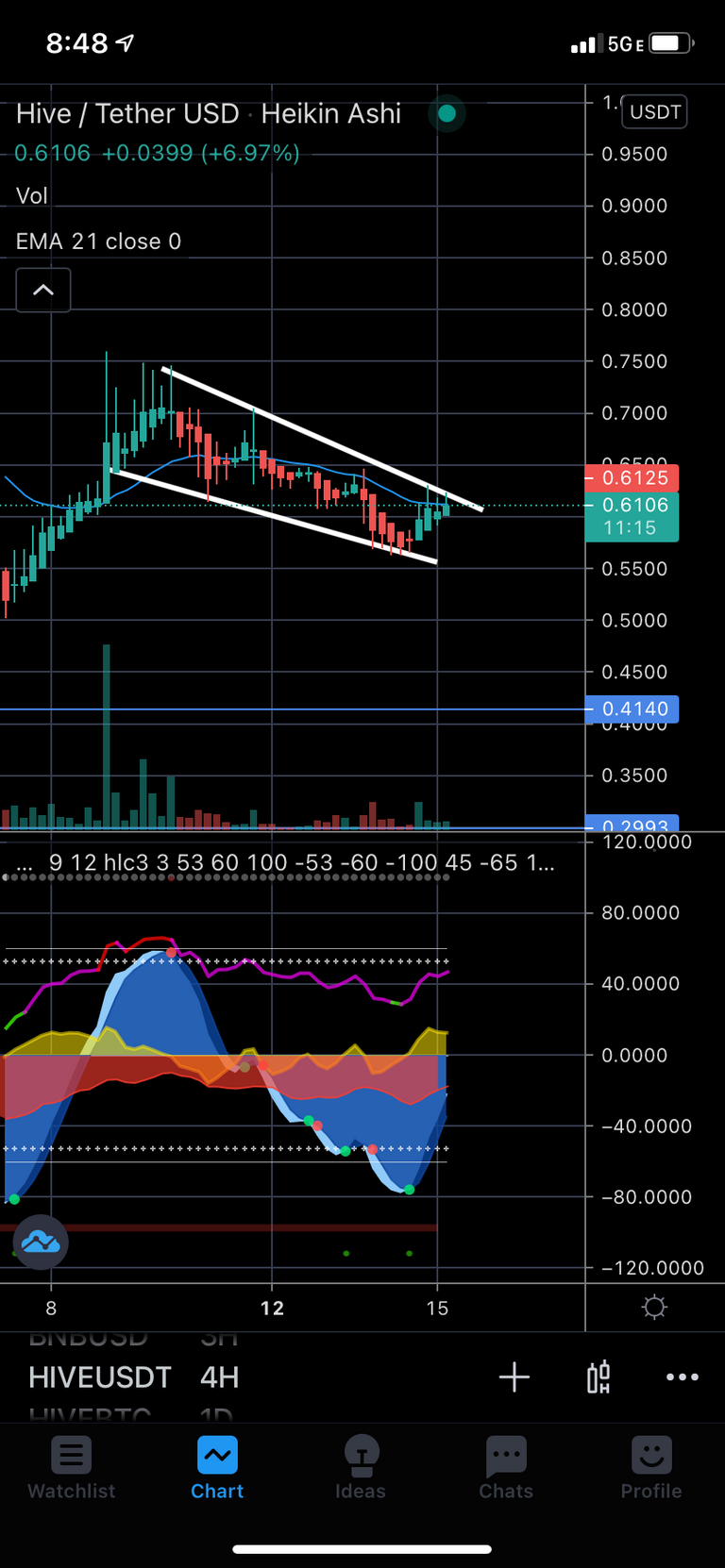 I love falling wedges. They are one of my favorite patterns to trade.
So this is Hive on the 4HR timeframe. Looking nice and poised for a potential breakout of the pattern. Falling wedges like to breakout to the upside, but at times will track sideways for a bit after the breakout, usually retesting support before really running.
The Market Cipher indicator is showing strong bottom indicators on the momentum wave with a strong double green dot printing. The money flow indicator is currently in the red looking like it is moving to the upside... reversal indications!
Not financial advice, obviously, but I am moving some HBD into HIVE as we speak... just saying...
Have a great day and don't get rekt!
Go checkout https://coin-logic.com to see see live market updates, updated news from top sources, follow the Coin Logic index and more!