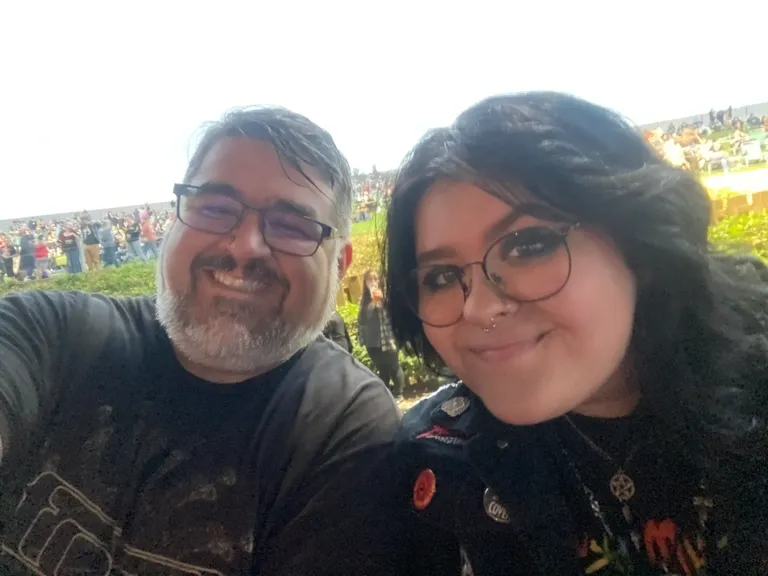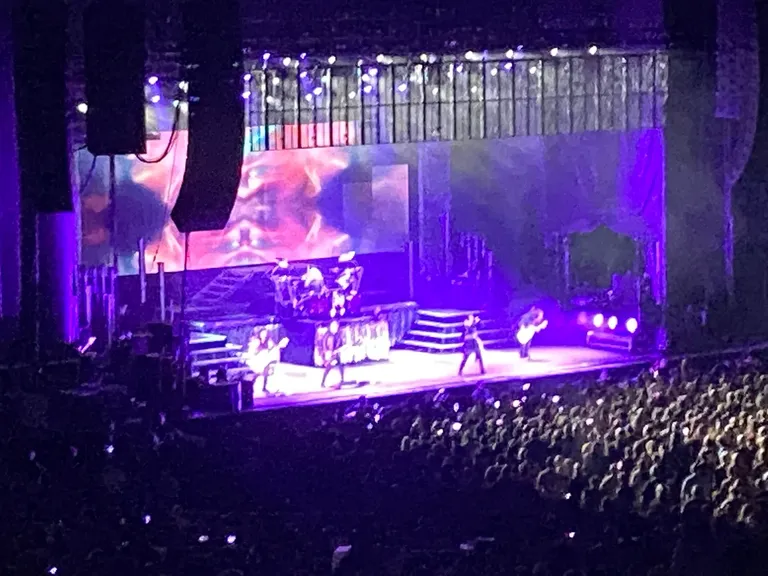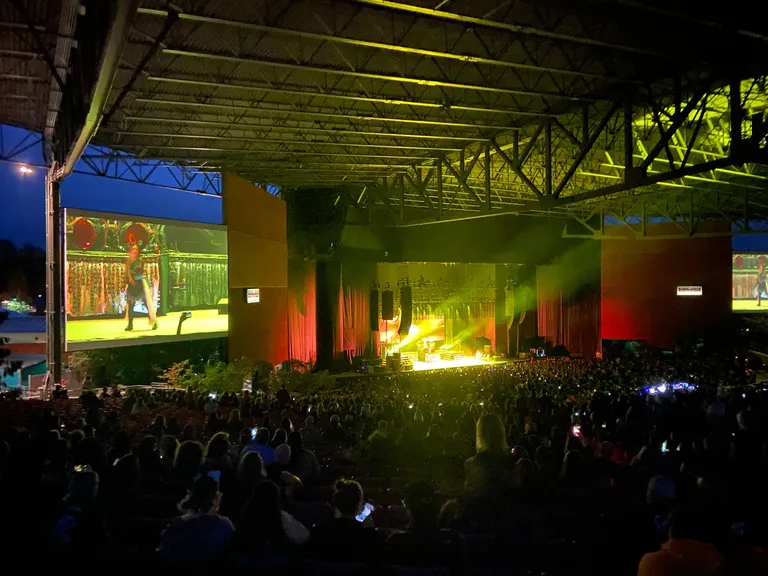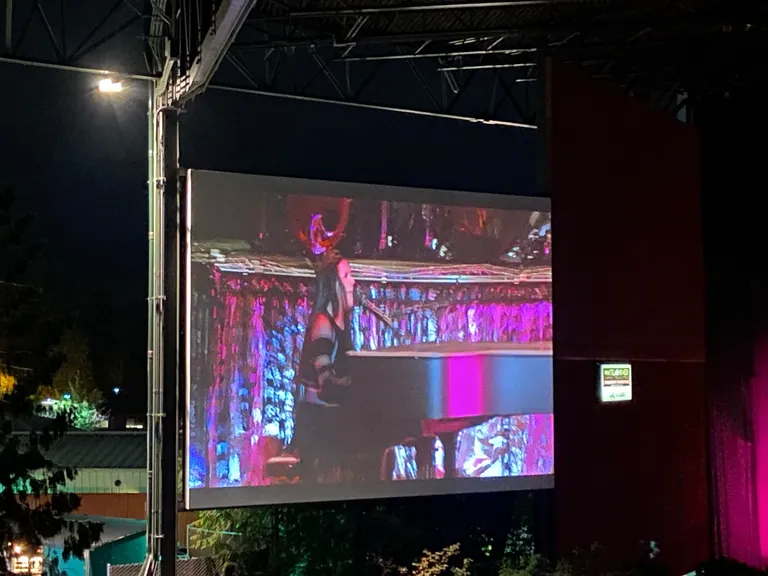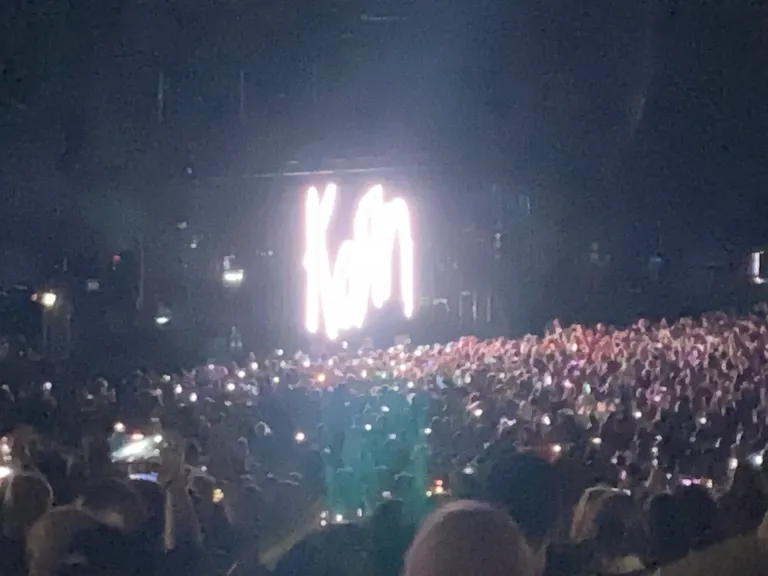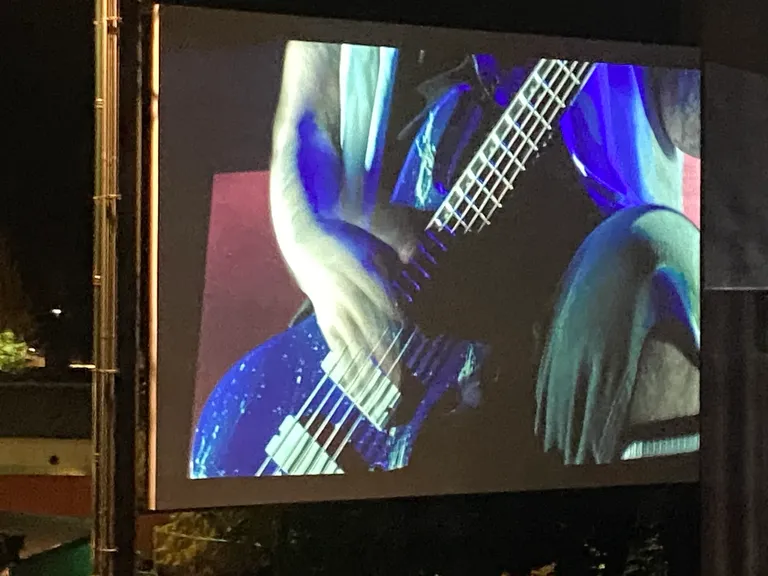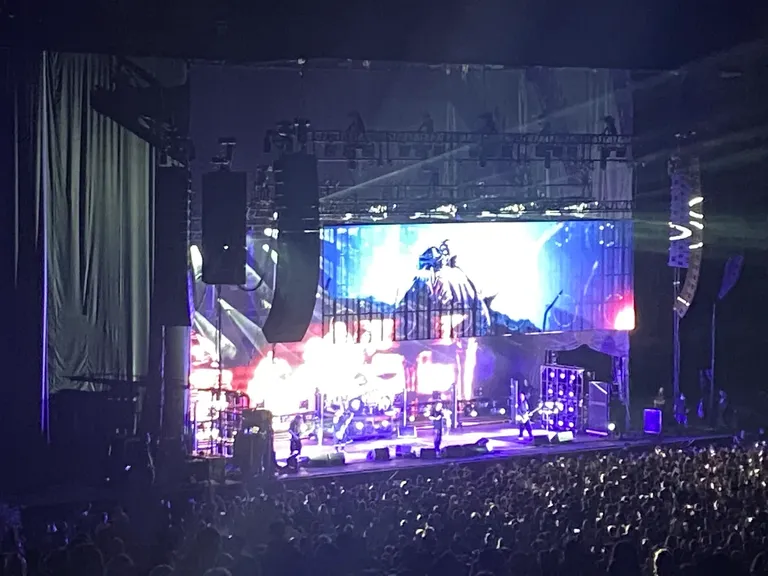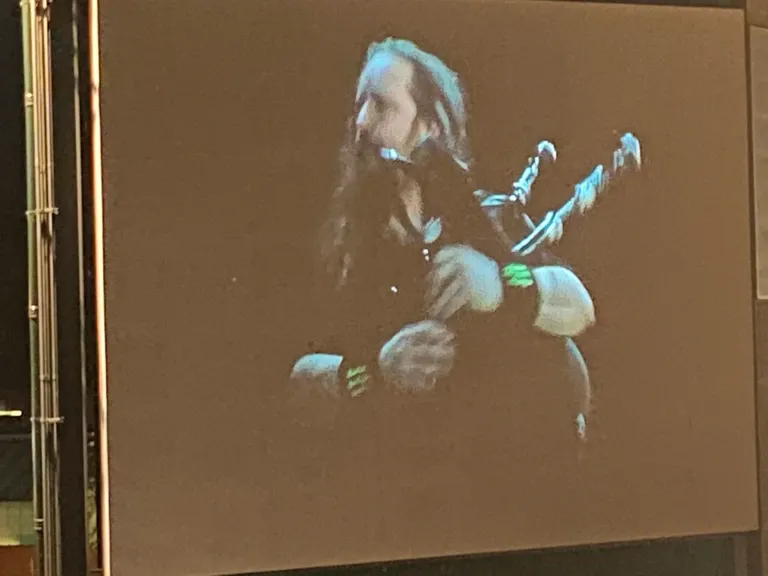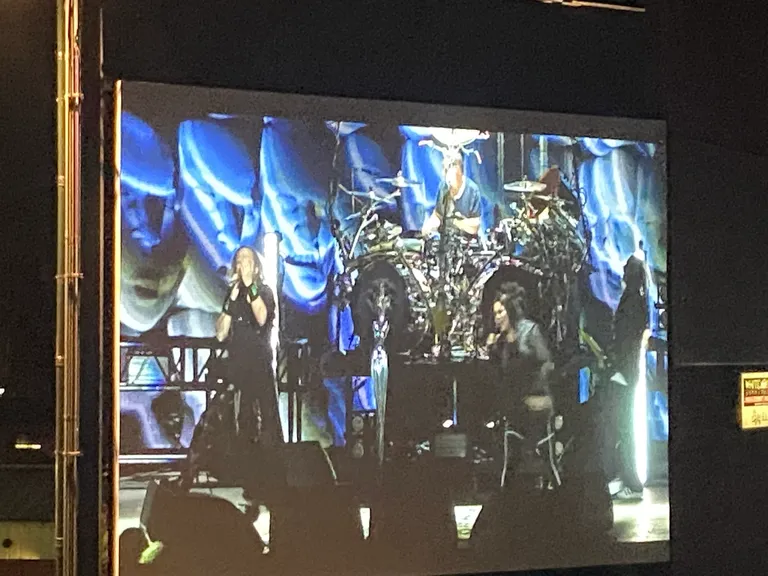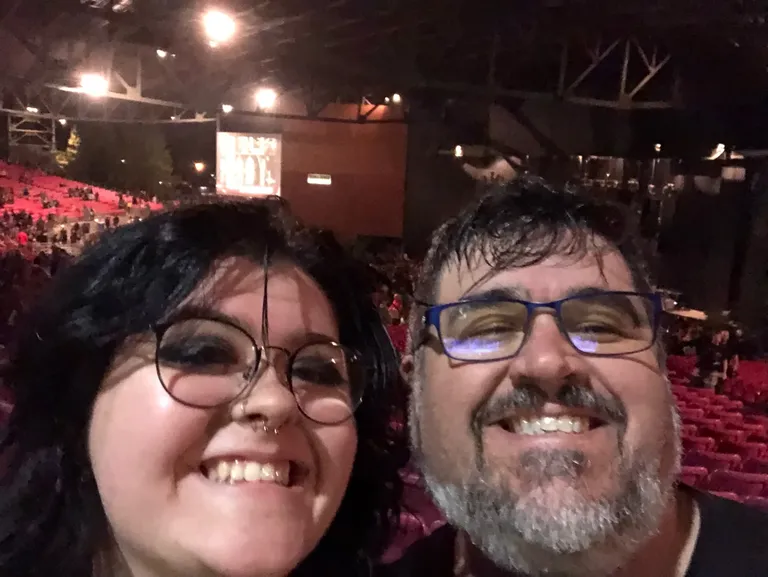 So to celebrate my daughter's 18th birthday, we did it right! We went to just outside Seattle, WA to go and see one of my favorite bands from my angry teenage metal days and beyond, Korn, and opening for them was one of the best voices of my generation, Amy Lee and her band Evanesence. There were also 2 other acts that we actually missed because of traffic. The first was a solo female artist, that honestly, I don't remember the name, but the second act, was really no small name, P.O.D.
We arrived at the venue late due to heavy traffic, so we only heard P.O.D. while we were getting into the venue. I had to go back to the van because they wouldn't let my vape cartridge in or my belt buckle, which is actually a daggar, so far enough, lol. I ran the whole way back because I left my daughter back at the gate. She was wearing some 'shit kicker' platforms so there was no running for her, lol. We got to our seats during 'Youth Of A Nation' which was a great way for P.O.D. to close out their set. Evanesence brought P.O.D's lead singer back out for 'Bring Me To Life' for the heavy male part of that song, which was freaking epic!
I have always had a celebrity crush on Amy Lee, so I was there for them just as much as I was Korn, lol. When Evanescence came out on stage, she straight out said, we aren't holding anything back, and man, they did NOT disappoint! She was absolutely amazing and made me fall in love with her all over again, lol. Considering they have now been around 20 years, I will say, she is still sounding amazing, still looks amazing too, lol. Not to mention, the entire time, her message was really all about standing up for yourself and not letting anyone speak for you! Loved that, especially after the last few years everyone has had.
Then after they wrapped up an amazing set, here come my boys, KORN! And when I say that, it is because I actually met them and partook in some pre-show gaming with them back in my old sound and lighting days. Long story, but between my access, and my friend's press access, we scored some green room time, but this was back in like 2001, and everyone is a lot older now, and sober, lol. And I don't feel bad, because JD is rocking a bit of a dad bod these days himself, lol. But anyway, that seems like a lifetime ago, guess I am getting old...
They didn't open with 'Blind', but got us with it in the second part of their set. They did, however, open the show with 'A.D.I.D.A.S' which was just about as epic! But man, let me tell you what, the whole show was freaking amazing! They played a nice mix of old stuff and some of their newer stuff. The encore was absolutely insane. JD came out on his bag pipes and then they went into 'Shoots and Ladders', then ended it with Amy Lee coming out for a special duet of 'Freak On A Leash'! Can I just say, holy fucking shit!
With the year I have had, basically everything collapsing from under me right at my 40th birthday, and just the aftermath since, it was freaking amazing to get to release my aggression, actually without having to slam into anyone either, which was a bonus, lol, cause I am getting a bit old, lol. Although the pit did look really fun, lol. Not only that, but the best part was getting to share it with my daughter! It was her first true metal show and amphitheater experience, so it was super exciting. I mean just look at those faces in the last photo, we called it the aftermath photo, lol. She needed it as bad as I did too. I couldn't imagine trying to be a teenager in these times. So it was what both of us needed.
Anyway, I just wanted to share this awesome experience through the fairly crappy photos I was able to get, lol. I was really just more into slamming my head and screaming at the top of my lungs! Needless to say that after that, the 6 hours with traffic up and the 4 hours in the wee hours of the morning back, it was an awesome time and so worth it! I needed it more than I even realized. One of the best things though, was seeing a sea of people, not giving a shit about any politics, economics, or any of the crap that everyone tells us we should be worrying about, and just there to fucking metal! I needed to see that after the last couple of years. It's been my first concert experience since the planned-demic, and it was good to meet other parents my age, and even seeing whole families jamming together! Fucking epic time!
Not sorry for the language this time, lol. Until next time everyone!
Be Cool, Be Real, and always Abide!
Support The Logical DAO
If you want to support the efforts of The Logical Dude and his projects that come out of The Logical Labs, you can support by purchasing a special NFT directly from the site using pHBD on Polygon! These funds are used to fuel the income engine in The Logical DAO
https://thelogicaldude.com/nfts
https://thelogicaldude.com/dao
The Logical Labs Projects
https://hivelist.io - Classifieds, NFTs, DEFI Pool, Online Retail
https://HiveHustlers.com - Community for Entrepreneurs and All Around Hustlers
https://coin-logic.com - Live crypto market data, news, and research
https://blocktunes.net - Music NFTs, DAO, Downloads, and more
https://groovelogic.audio - DJ/Producer/Sound Engineer music and services
https://weedcash.org - The Highest Form of Social Media
Video Channels
View my channel on 3speak.tv! Video platfrom for a free speech society!
https://3speak.tv/user/thelogicaldude
But if you must... here is the YouTube channel link:
https://www.youtube.com/channel/UCtGApfTp4ZzLHksDdImJ9JA
Other Ways To Support
If you like what I am doing, please consider voting for my Hive Engine witness with your staked WORKERBEE!
https://tribaldex.com/witnesses
Get started playing Splinterlands, the top blockchain game in the world, today!
https://splinterlands.com?ref=thelogicaldude
---
For the best experience view this post on Liketu