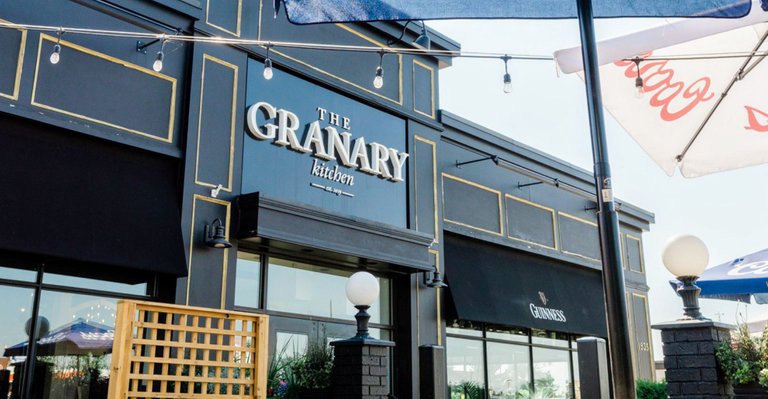 The Granary Kitchen
1935 50th Ave, Red Deer, AB T4R 1Z4
review
food
drink
I would recommend the Granary Kitchen to Anyone looking for casual dining. They will make special accommodations for large groups in order to make all parties possible with covid-19 regulations. I would suggest wing night for good deals and consider this establishment to be a family venue, although there is a bar you can access if you wish to be seated in a bar instead of a restaurant for dining.
It was previously an Irish Pub at this location, so some of the traditions carried over even though the new management is unaffiliated with the previous owners.
The Granary Kitchen is independently operated and unaffiliated with the 2 or 3 other restaurants in Canada that use the same trade name.
Open Street Map: https://www.openstreetmap.org/#map=18/52.23411/-113.81294
I update this location myself as of the time of posting this review to further decentralize human kinds access to open-sourced maps :)
Ratings
The Granary Kitchen : 5/5
Friendly Staff who makes sure the customer is satisfied, I have been here 3 times since the restaurant reopend post covid.
Garlic Fries +1 for Fresh Garlic!!!
The Wings are a good deal and the crowd is never much on wednesday
happy hour appetizers until 5pm daily
The Location : 4/5
Would be easier to find in any other city, the city is poorly organized and the parking lot is near a main intersection that merges onto a highway.